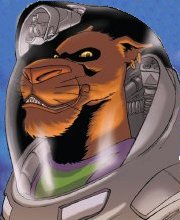 Do you have a problem, somewhere out there in the galaxy?
Invaded by unfriendly aliens or killer moon zombies?
A victim of space pirates or pan-galactic criminal gangs?
Your planet attacked by a deadly virus?

Call the Starchasers!

We can fix it! (Well, probably.)

Click the links below to find out more!